The Top Benefits of Smart Locks
Posted on 27th, Feb 2020
With new technological advancements coming out everyday, there are many ways to improve your lifestyle by adopting the right advancements. Smart Locks definitely fall under that category.
You can improve your home or office security drastically simply by hiring a Professional Locksmith in Perth to install smart locks.
Call Us 0427 58 08 23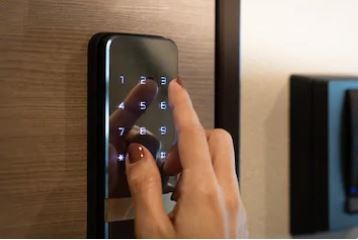 What are the Benefits of Install Smart Locks for Your Home or Office
Improved Security
Smart Locks offer better security than traditional mechanical lock systems. They offers unique access codes that make it easy for you to track and manage who enters your home and when. The access code system also makes it near impossible for burglars to break in. Any attempt to tamper with the locks will trigger the alarm and you will get an alert on your smartphone, letting you know that there's some suspicious activity going on.
With Smart Locks, since there is no physical key, there is no question of duplicate keys being made that can get into the wrong hands.
Increased Convenience
You will never have to worry about getting locked out or misplacing/losing your keys once you Install Smart Locks for your home. Since all you need is the access code to unlock the door, you don't have to carry a key with you at all times. This also makes it easy for you to provide access to friends if need be.
You can issue a temporary access that will work for a limited period of time, say 24 hours. So, if you have someone staying over at your home, you can provide them an access code for the length of their stay. Once the code expires, they won't be able to access your home anymore.
Better Connectivity
If even the idea of keying in the access code sounds like too much hassle for you, then we have more good news. Smart Locks can be connected to your smartphone and you can gain access to your home via Bluetooth connectivity.
Seriously, can it get simpler than that? Without a traditional lock and key system, burglars cannot employ any of their age-old tactics to pick the lock. You can enjoy quick and easy access to your home while at the same time burglar-proofing your home.
Interested to know more about Smart Locks? Want to get a quote for Smart Lock Installation in Perth? Get in touch with us at the number below and we'll be happy to talk to you.
CALL 0427 580 823