After Hours Locksmiths Perth – We Come To You – Mobile Service
Locksmiths Perth 24/7 offers after hours locksmiths years of experience in serving residential, commercial and auto property owners with exceptional locksmith services at affordable prices. Our After Hour Locksmiths in Perth provide locksmith and security services for all requirements. Each of our Perth locksmiths is fully licensed, bonded and insured, ensuring optimal locksmith and security services.
CALL 0427 580 823
A locksmith you can trust is important. Locksmith Perth 24/7 offers the highest level of quality in both service and hardware and performs each job with a state- of- the- arts industry equipment and the best a techniques in the trade. With us, you have the assurance of a safe locksmith investment.
Our focus is on serving the customer with the best industrial products, the best locksmith and security services and the best customer service. Because each job does is handled in the highest standards, we have earned the reputation of Perth's trusted After Hours Locksmiths.
Our Locksmith Services
We focus on offering all locksmith and security services for Perth residential, commercial and auto owners including:
High-quality locks
Lockout
Duplicate keys
Transponder keys
Kick plates
Interlocking plates
Peepholes
Window locks
Door locks
Lock repairs, replacements and installations
Screen ad roller door locks
Door closers
Fire rated locks
Rekeying and changing locks
Safes supplied and fitted
Residential After Hours Locksmith Perth
Our after-hours Residential Locksmiths Perth can assist you with all types of locksmith and security repairs, installations and replacements. Whether you've lost your house keys, (which is never pleasant!) or need a complex security alarm designed and installed, we are a full service residential locksmith that serves home owners in Perth with round the clock locksmith services.
Keeping your home secured, and safe is a priority. Locksmiths Perth 24/7 understand the importance of your home and family, and offers the best locksmith and security solutions in the industry. Our after hour rates are affordable, so give us a call today.
AFTER HOURS CALL US AT 0427 580 823
Commercial After Hours Locksmith Perth
Commercial locksmiths need to be skilled professional locksmiths with years of experience in serving the commercial sector. Locksmiths Perth 24/7 is that a locksmith professional. We have a team of knowledgeable, skilled and experienced locksmiths that handle all types of lock, safe and security issues.
We use state of the arts products that are effective solutions at affordable rates. Whether you require a simple lockout a commercial latch guard or a high security deadbolt of complex security solutions, we are a professional you can rely on to secure your company with the highest standard security products and services.
Our after-hours locksmiths are security experts and handle all aspects of locksmith and security issues. For a fast and efficient locksmith, call us today.
Automotive After Hours Locksmith Perth
Locksmiths Perth WA 24/7 is an outstanding automotive key, locksmith and security provider, serving Perth foreign and domestic auto owners with exceptional services at affordable rates. We replace car keys, transponder keys and alarm fobs on all makes and models of vehicles. Our after hour car locksmith professionals are masters in the trade, performing all types of locksmiths solutions like:
Broken Keys
Remote Key fobs
Worn Keys
Locked Out of Your Car
Truck Keys
Lock Keys
Motorcycle Keys
Transponder Keys Made and Programmed
FOB Keys
No matter what your automotive locksmith requirement in Perth, we serve our customers with exceptional services, day and night. Security and safety are our business, and our customer protection matters. Our locksmiths are time conscious, responding quickly to customer calls and working in an efficient manner.
For fast and efficient auto locksmith in Perth, call us today.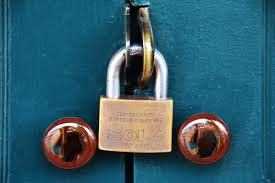 About Our Mobile After Hours Locksmiths Perth
Our after hours locksmiths Perth travel in commercial vehicles that are fully equipped with state of the art equipment and products, utilising both on each job performed. With years of experience in locksmith and security solutions and services, we not only perform the best solutions in the industry; we do so at affordable prices. Our locksmiths are fully licensed, bonded and insured and adhere to the highest standards in the industry.
Offering Comprehensive Locksmith Emergency Solutions 
Our after-hours locksmith services cover a wide range of security needs. From residential lockouts to commercial lock repairs, automotive lockouts to lock rekeying, we have the knowledge and skills to handle various locksmith situations. 
Our professional team stays updated with the latest industry practices to provide efficient solutions tailored to your specific requirements. At Auto Locksmith Perth, we take pride in our team of skilled and professional locksmiths. Each team member is licensed, insured, and thoroughly trained to handle many locksmith tasks. 
With our team's extensive experience and expertise, you can trust them to provide you with a reliable and high-quality service. Regardless of the job's complexity, trust Auto Locksmith Perth to give you the best service you need. 
Transparent Pricing and Advanced Equipment
We understand the importance of transparency and clarity when it comes to pricing. Our after-hours locksmith services are offered at competitive rates, and we provide upfront quotes before starting any work. 
We strive to be transparent with our pricing structure, ensuring that you clearly understand the costs involved. Rest assured, there are no masked fees or surprises in our billing. Auto Locksmith Perth also utilizes advanced tools and equipment to deliver superior locksmith solutions.
Our locksmiths are equipped with advanced tools that enable them to handle various lock types, including traditional, electronic, smart, and more. With our cutting-edge equipment, we can efficiently diagnose and resolve lock and key issues with precision. 
Frequently Asked Questions 
Can after-hours locksmiths help with emergency lockouts?
Yes, after-hours locksmiths specialize in emergency lockout situations and can help you gain access to your home, car, or business when you're locked out.
How long does it typically take for an after-hours locksmith to arrive?
The response time of an after-hours locksmith can vary depending on factors such as location, traffic conditions, and the locksmith's workload. However, they strive to reach you as quickly as possible in emergency situations.
What information should I provide when calling an after-hours locksmith?
When calling an after-hours locksmith, provide your exact location, the nature of the problem, any specific details about the locks or keys involved, and your contact information for easy communication.
Are after-hours locksmiths available on weekends and holidays?
Yes, most after-hours locksmiths are available on weekends and holidays to provide their services. They understand that lock and key issues can occur at any time and aim to offer assistance when you need it most.
Do after-hours locksmiths offer key replacement or duplication services?
Yes, after-hours locksmiths typically offer key replacement and duplication services. They can create new keys, duplicate existing ones, or provide key cutting for various types of locks and keys.
Contact Us Today
For exceptional after- hours locksmith service, contact Locksmiths Perth 24/7 today. Just complete our "Get a Quote" form on this page or call us at the number below.
AFTER HOURS CALL US AT 0427 580 823