Honda Automotive Locksmiths Perth – Car Key Replacement & Transponder
Have you ever been locked out of your car? Well, this is quite a common scenario that freaks people out. However, you should not be scared anymore when you have been locked out of your car. All that you have to do is to call Locksmiths Perth 24/7, and we shall offer all the assistance needed.
Locksmiths Perth 24/7 serves the whole of Perth as well as its surrounding environs. We have been in this business for over a decade, and we have all that it takes to be the automotive locksmith company of your choice. Over the years, we have not only acquired massive experience, but we have also perfected our services.
Honda cars are one of our specialties when it comes to Automotive Locksmith Services. We have specially trained experts and technicians who deal with Honda cars only. These people have immense knowledge in the operation of the Locking and Unlocking mechanisms of all Honda cars. There is virtually no challenge that is too difficult for them when it comes to matters dealing with Honda cars. Therefore, in case you have a Honda car, call us today to enjoy the following automotive locksmith services at an affordable price.
Stolen and Lost Car Keys Replacement Services
This is one of the most common problems facing many cars users. Sometimes security is a big challenge, and in case you lose your car keys it is important to contact us immediately. Our experts are always readily available and fully equipped; will come to your rescue to not only unlock your car but they will program a new set of keys for your car. They will also go a step further to change all the locks on your vehicle so that your car is completely safe. This way, the old set of keys would not be able to unlock the vehicle. However, when you have lost your keys, and you are sure that no one with ill intentions picked them up or they may not end up in the wrong hands, our experts would only unlock your car and program a new set of keys similar to the lost one. Also, they would not have to change all the locks, and this would greatly reduce the cost.
Ignition Replacement
When you have Replaced your Honda Car Keys and Replaced All the Car Locks, you would also need to change your ignition. Our experts are also well versed with ignition replacement and they will be able to do the job perfectly. We have all types of ignition switches for Honda cars. The cost of buying a new ignition switch and keys is far much higher at your dealership as compared to us. We offer affordable prices for you.
Broken Keys Replacement
Sometimes, due to old age or by accident car keys break. When you have broken your Honda car keys, don't worry but call us immediately. Using the pieces and fragments of the broken key, we shall be able to cut out a new key which is similar to the old one. This new key would be made from a more durable and stronger material. For Broken Key Replacement, you don't have to change all the car locks thus reducing cost.
We deal with All Honda Model cars:
Accord, Amaze, Avancier, Brio, City, Civic, Clarity, Clider, CRV, Hybrid, Elysion, Freed, Gienia, Greiz, Hobio, Hr-v, Jade, Jaze, Legend, Mobillio, Odeyssey, Pilot, Ridgeline, Shullte, Wrv & more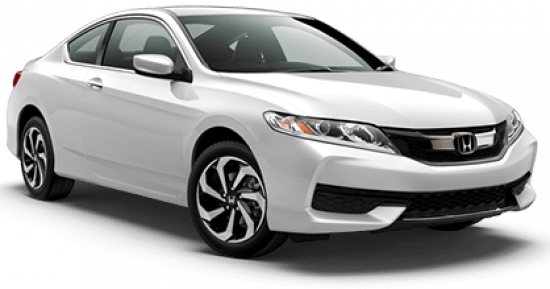 Where to Get Us
Our services are available at all times of the day and night and every single day of the year. Our customer support phone lines are also always on, and we shall always be there to answer your call. You can also visit our website and fill the website contact form. In any case, we shall immediately respond to you and offer the required services.
Honda Car Key Replacement for Stolen and Lost Keys
It is a problem that affects owners the most commonly. Security can be difficult sometimes, and you must contact us immediately if you misplace the car keys.
Our professionals are indeed willing to assist and have everything they require. In addition to opening your car, we will also design a new pair of keys.
To defend your life, we will repair every lock on your vehicle. Therefore, the prior collection of keys could not open the vehicle.
However, suppose you've lost your locks and are certain that no one with malicious intentions has grabbed them or that they won't accidentally fall into the wrong hands. 
In that case, our technicians will only unlock your car and design a new set of locks that look comparable to the ones you lost. Also, we would save substantial money by not having to replace the door locks.
Honda Replacement for Ignition
After updating all the locking and codes on your Honda, the following step is to replace the ignition. Our technicians are also proficient in replacing ignition switches and will be capable of carrying out the task to the highest of specifications. We carry every known kind of Honda accelerator pedal.
A replacement ignition switch and set of keys will set you back a lot more at your factory than they will from us. We offer cheaper pricing.
Replacement for Broken Keys
There will always be noticeable exceptions. Therefore, it is your best advantage to get in touch with your insurance company if you want to find out whether or not the strategy you have adopted will protect the cost of hiring a locksmith.
A broken key can get stuck in the ignition or door lock, making it very difficult to remove. Car keys can break for several reasons, including:
We will be able to create a replacement key similar to the previous one by reconstructing the pieces together of the broken key. This brand-new key would be fabricated using a longer-lasting and more durable material.
FAQ
1. What Automotive Locksmith Services Do You Offer?
Our team of experts can do a variety of other services related to automotive locksmithing, such as:
Car key replacement

Lockout assistance

Transponder key programming
2. Will My Insurance Cover the Expenses of Locksmith Services?
Most entry-level insurance policies do not have scope for locksmith services. The only constant is that there is always an exit strategy. Find out from your insurer whether your policy will cover the price of a locksmith.
3. What Honda Car Models Do You Accept for Services?
We service all Honda Models with the assistance of our trained locksmiths. Perth and its nearby region are all within the provider network of Locksmiths Perth 24/7. Here are the following examples:
Civic

Hobio

Ridgeline

CRV

Mobillio
And many more Honda models.
When it comes to Honda automobiles, they can handle just about any problem you put at them. If you own a Honda and need an automobile locksmith, we provide various solutions at economical pricing.
4. How Quickly Are You Able to Reach Me in an Emergency?
AMCO Auto Locksmith delivers emergency locksmith services 24 hours a day, seven days a week, in all Perth suburbs. Therefore, if your car key is stuck in the key, you've lost your car keys, or you've locked the keys within your car, we will arrive quickly and address the problem.
5. Why Should I Contact a Professional Locksmith to Handle a Lockout?
When you hire a qualified locksmith, such as Automotive Locksmith, 24/7 in Perth, you can rest assured that the work performed will be of high quality.
A professional locksmith will only work with high-quality materials and tools and will offer a warranty on their products and artistry.
If you are looking for a way out of your lockout problem that will not only be effective but also spare you the stress of stressing about possible difficulties in the future, hiring a skilled locksmith is your best option.
Looking for other Brands?
We also are offering other car brands keys:
Call us at 0427 580 823