Locksmiths Tuart Hill
Locked out of your home? Thinking about updating your security system? Need replacement transponder key for your car? Whatever your need, we've got you covered. We are Emergency Locksmiths in Tuart Hill who offer prompt, efficient and affordable locksmith services.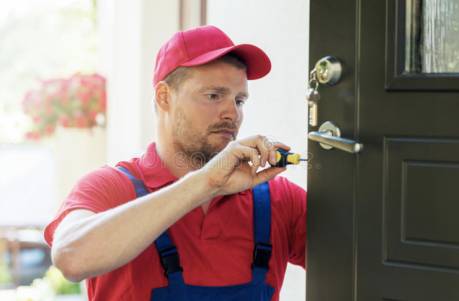 Call us now to get unparalleled service and optimal locksmith solutions.
CALL 0427 580 823

Locksmith Services We Offer in Tuart Hill
We offer a host of Locksmith Services in Tuart Hill, such as:
After Hours Locksmith Service
Need a Locksmith in the middle of the night or the early hours of the morning? No worries. Give us a call and we'll be there in no time! We offer After Hours Locksmith service, so you can feel safe and reassured knowing that we're just a phone call away in case of emergency. We work 24 hours a day, 7 days a week. So, pick up the phone and give us a call no matter what time or day of the week it is!
Residential Locksmith Services
Have you moved into a new house and are looking to change your locks? Do you want to have a security door installed? Are you considering having a Digital Lock installed for your front door? Whatever your Residential Locksmith needs, we've got you. Our Locksmiths in Tuart Hill are highly experienced and have helped thousands of home owners with their residential security needs.
Our residential services include:
Duplicate keys
Replace or repair locks
Security door installation
Window lock installation
Lock upgrade
Smart lock installation
Security system installation, maintenance and repairs
Garage door installation and repairs
Security audits
And more

Commercial Locksmith Services
If you're looking for an experienced Commercial Locksmith, then you've come to the right place. We're Locksmiths in Tuart Hill who offer many commercial services, such as:
Access control system installation
Master key system installation
Security upgrades
Security audits
Safe installation, repairs and unlocking
And more

Automotive Locksmith Services
From lost keys to ignition issues, car owners may find themselves in need of an Emergency Locksmith in Tuart Hill for their cars. If you need an automotive locksmith, give us a call. We offer many automotive locksmith services such as:
Car key extractions
Rekey ignition
Car lockout service
Retrieving keys from locked trunk
Car key replacements
Ignition switch replacement and repairs
Ignition cylinder replacement and repairs
Unlocking car doors and trunks
And more
Why Hire Locksmith Tuart Hill?
We are licensed, registered and insured. 
We offer 24/7 Emergency locksmith services. 
Our rates are very affordable. Despite being highly experienced, we've made it a point to keep our rates competitive. So, the average home owner or business owner can afford our quality service without breaking the bank.  
We use top of the line products to ensure quality and long-term hassle-free results. We only use well-known brands so you can enjoy peace of mind. 
We have a team of highly skilled and experienced locksmiths. 
We train all our employees to follow industry best practices. 
We offer friendly, polite and efficient locksmith services for your convenience. 
We have thousands of happy customers who are proof of our capabilities. 
We stay up-to-date on all the latest residential, commercial and automotive technology. 
Frequently Asked Questions
Is there a locksmith available after 10 pm?
Our business values your safety and security. So whatever time of day or week it is, our locksmiths are available for you.
We don't just deliver quality locksmith assistance in Tuart Hill. We ensure that our services are available whenever you need them.
How will I know how much locksmith services will cost?
Fill out an enquiry form, and we will get back to you with a free quote. We can assure you that our services are affordable and reasonably priced. 
Who can I talk to about locksmith services?
Call us on 0427 580 823, and our team will answer your queries regarding lock or security issues. We have highly qualified staff trained to handle customer relations politely and professionally.
Can you open a safe?
Our professional locksmiths can handle any lock-related problems, including opening and repairing a safe. So if you forget the password to your safe, trust that our locksmiths can get the job done for you.

Contact Us Today
Whether you need a Locksmith in Tuart Hill for your residential property, commercial property or for your car, get in touch with Locksmith Perth 24/7. We service across Perth and offer fast and affordable locksmith solutions. Give us a call today and we'll provide you with the best solution for your concerns. Call us on 0427 580 823