Commercial and Residential Locksmith in Bayswater 6053
Your security is our priority here at Locksmith Perth 24/7. We provide round the clock residential and Commercial services in Baywater. When you need a fast and reliable locksmith to help you out during an emergency, we are the ones to call.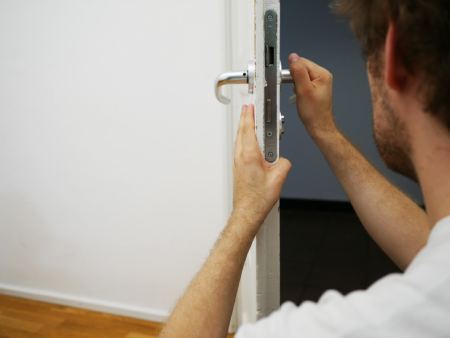 Licensed, Experienced and Certified Master Locksmiths
We have been in the industry for over 15 years. Over the years, we have stacked up a large number of satisfied and happy customers. We believe the secret of our success is the word of mouth advertising that our customers do, referring our business to their friends and family when they are in need of a locksmith.
When you hire a professional, you need to be 100% sure that they are trustworthy and reliable. Our Company has served thousands of customers over the years and built a strong reputation for being a reputable Residential and Commercial Locksmith in Bayswater.
Our Services
Lockouts
Lost keys or stolen keys replacement
Lock replacements
Safe openings and repairs
Security audit to improve your property's security
And more
Deadbolt installation
After Hours Locksmith in Bayswater
We understand that your lockout emergency cannot wait and requires our immediate attention, which is why we offer 24/7 round the clock Locksmith Services in Bayswater. So, call us day or night and our mobile professionals will spring into action, getting to your location as soon as possible. We are known for our fast response time and efficient services.
Instant, Upfront Quotes for Locksmith Services
Want to know how much it will cost to have your locks replaced or have duplicate keys made? Simply give us a call and we'll provide an instant free quote. When you hire us, you don't have to worry about hidden costs. We will put your mind at ease with an honest, upfront cost so you what to expect. Our prices are very affordable as well, so you don't have to spend a fortune to get your emergency resolved.
Friendly, Professional and Trustworthy Locksmiths Bayswater
All the locksmiths in our team are trained professionals with many years of experience in the industry. We adhere to industry safety and security standards.
We are committed to provide our customers with help and guidance in a friendly, polite manner. We use quality products and the latest tools and equipment to provide long term solutions. Whether it's your home or office, when you need a competent service, we are the ones for you. 
Locked Out of Your Bayswater Commercial Building?
Unfortunately, getting locked out at work can happen to anyone. But when it does, you don't have to worry because your trusted Bayswater locksmith will be there to help you in the soonest time possible. All you need to do is call us no matter the time and day.
Losing the key or getting locked out of your office or business establishment for whatever reason is an emergency. Thus, you need to treat it as such. Forget forcing your way in, or you might hurt yourself in the process and damage the company's property. So that's something you would want to avoid.
Instead of using force, try calling the professionals. Our Bayswater locksmiths know what to do to get you in your office in an instant. We've done it hundreds of times for both employers and employees in Bayswater and for those who found themselves locked out of their workstations. And we can do it for you, too. 
Lost the Key to Your Bayswater Home?
Have you been locked out of your own house? Or maybe you found the bathroom door shut tight, and you need to use it ASAP? What do you do?
Countless homeowners in Bayswater have been in this situation before. And while you try to be as careful as you can, it still happens. Thankfully, you can always call on our team of professional locksmiths to give you a hand.
Whether you lost the keys or left them locked inside your residence, our highly skilled Bayswater locksmiths will provide tailor-made solutions to your problem. You only have to give us a call, and we'll be at your doorstep in minutes.
Don't Panic!
Yes, it's frustrating finding yourself locked out, whether at home or work. But don't panic. Having a rational mind is the best thing you can do at this point.
Once you're calm and collected, you'll know the solution to your problem is calling your trusted locksmith. Our professional Bayswater locksmiths are always on standby to pick up the phone and offer the best solution to your problem at hand.
And it doesn't matter if it's the middle of the night, too. We'll be there anytime you need us.
Quality Service and Customized Solutions
What can our Bayswater locksmith do for you?
In a time of emergency, where you find yourself unable to get into your home or workplace, our team of professional locksmiths will provide what you need. We are trained to tailor the best solution to answer your problem and deliver them in the best way possible.
Quality service by a professional and highly skilled locksmith is our commitment to you. We always work hard to meet your expectations and guarantee your satisfaction.
Frequently Asked Questions
How can locksmiths unlock doors without the key?
The first technique locksmiths can try when opening locked doors is to pick the lock. They have special tools for this and are skilled enough not to damage the door in the process.
When picking the lock doesn't work, they can simply copy the key by using the lock. Or the locksmith can disassemble the lock to open the door.
Can locksmiths duplicate keys without the original key?
Yes, professional locksmiths from Locksmith Bayswater can make keys from the lock alone. They usually do this when there are no other keys to copy. Thus, locksmiths can help you unlock your office door even if you lost the keys.
Can locksmiths be trusted, especially in the office?
There is no question when it comes to the credibility of Locksmiths Bayswater. But, unfortunately, some so-called locksmiths give you more trouble instead of the help you need. Thus, you need to find a reputable company that can ensure quality services and be trusted.
How do you know a company is credible?
To know if you can trust a company, you need to research them. First, however, make sure your resources are credible. Find online reviews and contact some customers and ask about their experiences. Also, you can ask around for references from people you know. 
How can lockouts be prevented?
More than saving yourself from a lockout, it's best to prevent such a situation from happening. And you can avoid it by hanging on to your key. Bring it with you anywhere you go by fastening it to your clothes or keeping it in your pocket. 
Contact Us for A Quote
Contact us on the number below or get in touch with us via our enquiry form for a quick, non-obligational quote. Whether the job is big or small, simple or complex, our Qualified service in Bayswater will provide you with a top-class service. We are also in other areas around Perth as a Locksmith in Applecross.
CALL 0427 580 823
We also are offering our services in other suburbs:
Opening Hours: We are open 24/7, 365 days a year!